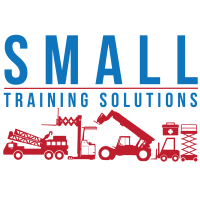 Keep up to date with all news from Small Training Solutions by checking back regularly or subscribing to our newletter.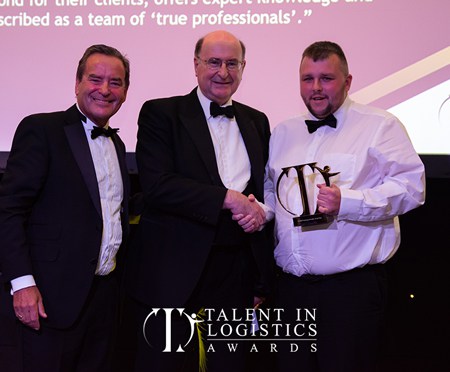 Talent in Logistics Awards 2018. The Award was presented by special guest host Jeff Stelling, presenter of Gillette Soccer Saturday and live football, and Award Sponsor, BITA.
"Ryan Small, of Small Training Solutions, is a clear advocate for safety and training for materials handling equipment, dedicating his time to ensuring that businesses are safe and compliant," says Ruth Edwards, Talent in Logistics Event Manager. "His company is an asset to the industry and deserving of the title, Forklift Training Provider of the Year." 
Small Training Solutions goes above and beyond the expectations of its clients, delivering affordable services and ongoing customer care. Providing free training materials and support documents, the company takes the time with clients to ensure they are compliant, even spending days, free of charge, setting up clients' defect books, fault reporting procedures, pre-use checks and safety posters. Small Training Solutions also helps customers to sign up to use helpful registers that they weren't previously aware of.
A number of the company's clients have reported a reduction in near misses, accidents and damage to the forklifts since following training, and significant cost savings due to improved maintenance, and having less machines 'off the road'.
www.smalltrainingsolutions.co.uk
The Talent in Logistics Awards was created to celebrate professionals at every level of learning and development, and reward those who are inspiring the next generation of logistics and transport talent.
On Thursday 21st June 2018, logistics professionals attended the awards ceremony at the Telford International Centre, to recognise and celebrate talented individuals from across the sector. There were 16 worthy winners, from trainers, instructors and Learning and Development (L&D) Managers, to LGV drivers and apprentices, HR Managers and Transport Managers.
A list of all the winners can be found at http://www.talentinlogistics.co.uk/2018-winners/ .
"Forklift training plays a vital role in safety and efficiency in our industry, so we are grateful for the example being set by companies like Small Training Solutions," adds Ruth.
Event organisers have announced the next Talent in Logistics event, which includes the annual Awards and also a daytime conference, to take place on 27th June 2019 at Arena MK in Milton Keynes.
For more information, visit www.talentinlogistics.co.uk.
"Talent in Logistics" is dedicated to the training, development and retention of the 2.2m+ people working in logistics, incorporating both a Conference and Awards.
No other event is dedicated exclusively to the development of people in logistics, making it an unmissable event for LGV and Materials Handling Equipment Trainers, Learning and Development (L&D) Managers, HR Managers, Transport Managers, Health & Safety Managers and Commercial Training Organisations who care about their own professional development and procuring quality training for their business.
Talent in Logistics is a part of Capitb Group, which also looks after workplace transport training regulatory body RTITB, the RTITB Instructor Academy and the National Register of LGV Instructors (NRI).
About Sponsor – BITA
BITA, the British Industrial Truck Association, has been the UK's leading trade association for forklift truck manufacturers and suppliers, suppliers of associated components and services, and the materials handling media for 75 years. Working in partnership with international organisations, BITA plays a pivotal role in the industry, helping set and maintain the highest technical standards and working continually to improve forklift operational safety. Membership benefits include exclusive access to UK forklift sales statistics, free technical guidance notes and significant discounts on many of the highly regarded BITA publications. BITA maintains an active press presence.