Course Aim 

This hand held petrol cut off training course has been designed to help users identify, select, inspect and fit all varieties of wheel on a variety of hand held cut off saws and understand any legal application. The practical session includes choosing, inspecting and fitting the wheel for a specific task.
Course Contents
 Introduction and Aims
– Legislation & Guidance
– Types of Wheel
– Types of Cut Off Saw
– Wheel characteristics & cutting action
– Wheel composition & marking system
– Wheel & spindle speeds
– Inspection, handling, storage & transport
– Personal Protective Equipment
– Wheel components
– Hazards / Risk Assessment
– Fitting of a wheel
– Practical Exercises
– Theoretical assessment
– Practical Assessments
Associated Knowledge Test (5 open and 20 multiple choice questions), Pre Use Test and Practical Test of Basic Operating Skills 
Additional Information
Max number of trainees: 6
Length of Certification: 3 Years
Certification
NPORS or Small Training Solutions Certified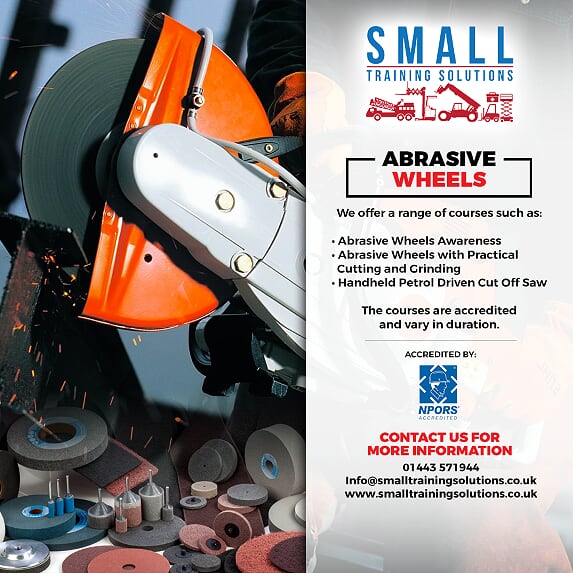 For availability, bookings and prices, call us on 01443 571944
Alternatively you can contact us online – just click the button to the right.