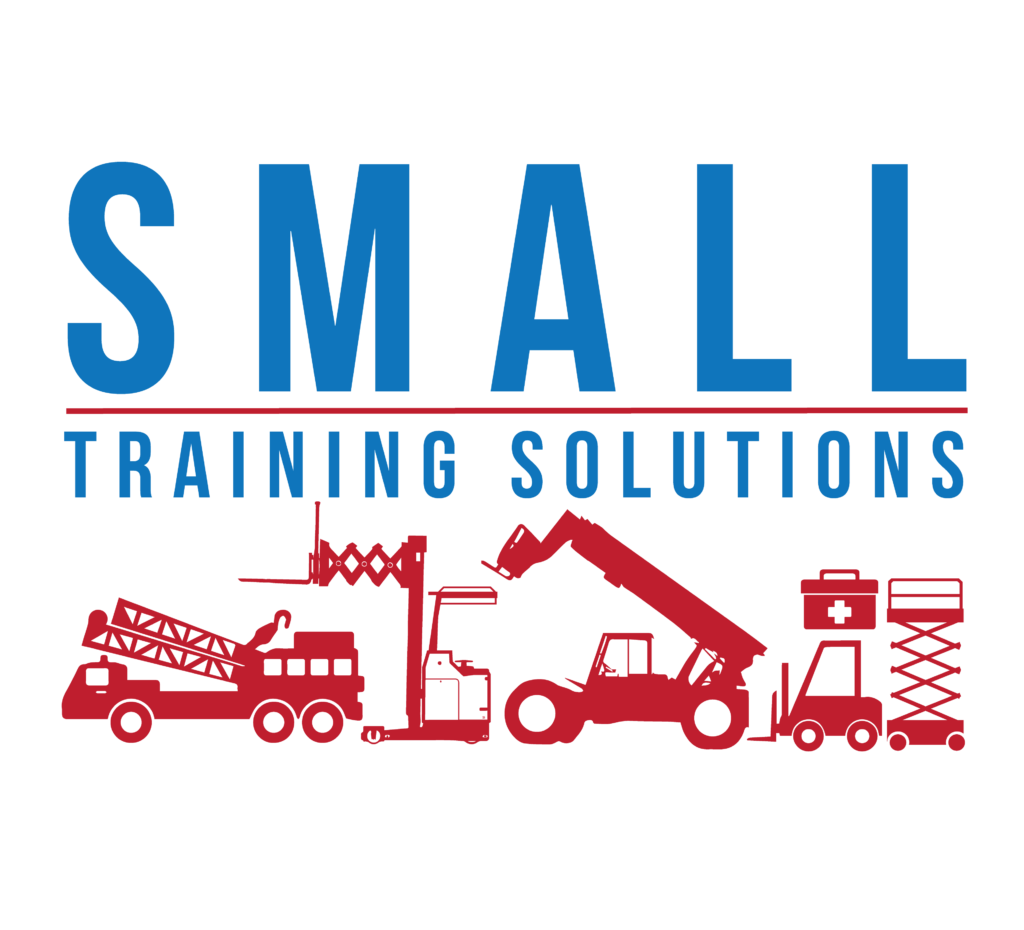 Course Aim 

To provide delegates with a thorough understanding of the hazards associated with operating such machinery including attachments. To have a working knowledge of how the various machines operate and to identify the major components of the machine and explain their functions, including weight limits, and to carry out an effective pre use check. 
Course Contents
​Identify the basic construction and components, and the purpose and use of all its controls and gauges.
Identify and comply with manufacturers instructions in accordance with the operator's handbook, other information sources, and applicable legislation (PUWER, LOLER).
Carry out all pre-use and running checks.
Set the dumper for site and road travel.
Travel over differing types of terrain, including rough undulating ground, both in a loaded and unloaded state.
Travel up and down substantial inclines in a loaded and unloaded state.
Manoeuvre in confined areas using forward and reverse direction, in a loaded and unloaded state.
Position the dumper to receive loads.
Comply with loading procedures.
Ensure load integrity and security.
Discharge loads into trenches or over edges.
Place the dumper in an out-of-service condition.
Explain the loading and unloading procedures on and off a transporter
Assessment Method
Associated Knowledge Test (5 open and 20 multiple choice questions), Pre Use Test and Practical Test of Basic Operating Skills 
Additional Information
Max number of trainees – 3 
Length of Certification – 2/3/5 Years  
Certification
NPORS or Small Training Solutions Certified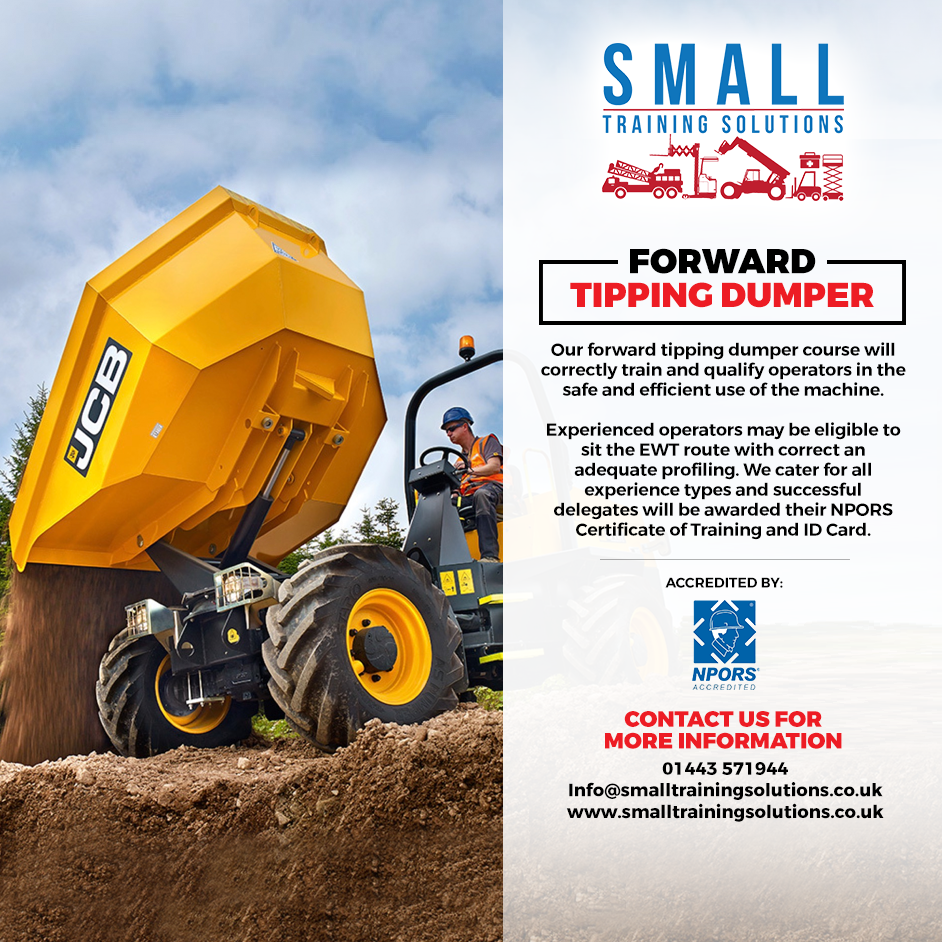 For availability, bookings and prices, call us on 01443 571944
Alternatively you can contact us online – just click the button to the right.