Course Aim 

The yard shunter training course is designed to equip your Yard shunter with the knowledge of how to safely manoeuvre vehicles whilst be fully aware of the dangers around. The yard shunter training course is aimed at those employees that have been given the task of Yard Shunter, it is to increase and raise awareness of the Yard Shunter's role in the work place and how they are a link in the smooth running of the operation.
Course Contents
Need for a Shunter, Vehicle Checks, Role of the Shunter ,Site Rules, Health & Safety at Work, Operation of Vehicles, Defect Report, Safe Systems of Work, Duties of Employer, Duties of Employee, Manoeuvring Vehicles, Underpinning Knowledge.
Assessment Method
Associated Knowledge Test (5 open and 20 multiple choice questions), Pre Use Test and Practical Test of Basic Operating Skills 
Additional Information
Max number of trainees: 3 
Length of Certification: 3 Years
Certification
Small Training Solutions Certified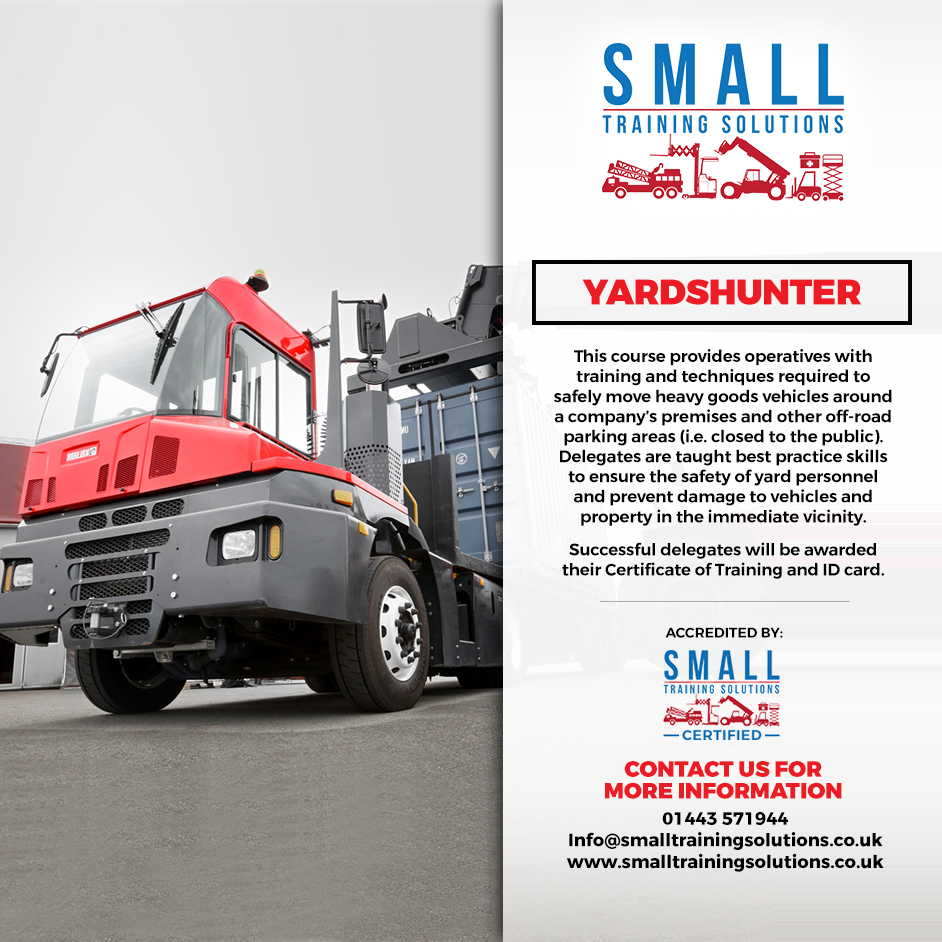 For availability, bookings and prices, call us on 01443 571944
Alternatively you can contact us online – just click the button to the right.