Course Aim 

Our Managing & Supervising Material Handling Equipment (MHE) operations course enables managers and supervisors to identify their responsibilities regarding MHE operations. The course will also equip them to identify and apply steps to minimise risks related to MHE in the workplace.
Course Contents
​The importance of supervising MHE operations
Walking the floor
Regulations and risks
Manager and supervisor responsibilities
Operator training
Operational safety
Theory in practice
The next steps for compliance
Assessment Method
Successful completion of the course will require candidates to complete a theory test and hazard perception test.
Additional Information
Max number of trainees – 10 
Length of Certification – 3 Years 
Certification
RTITB or Small Training Solutions Certified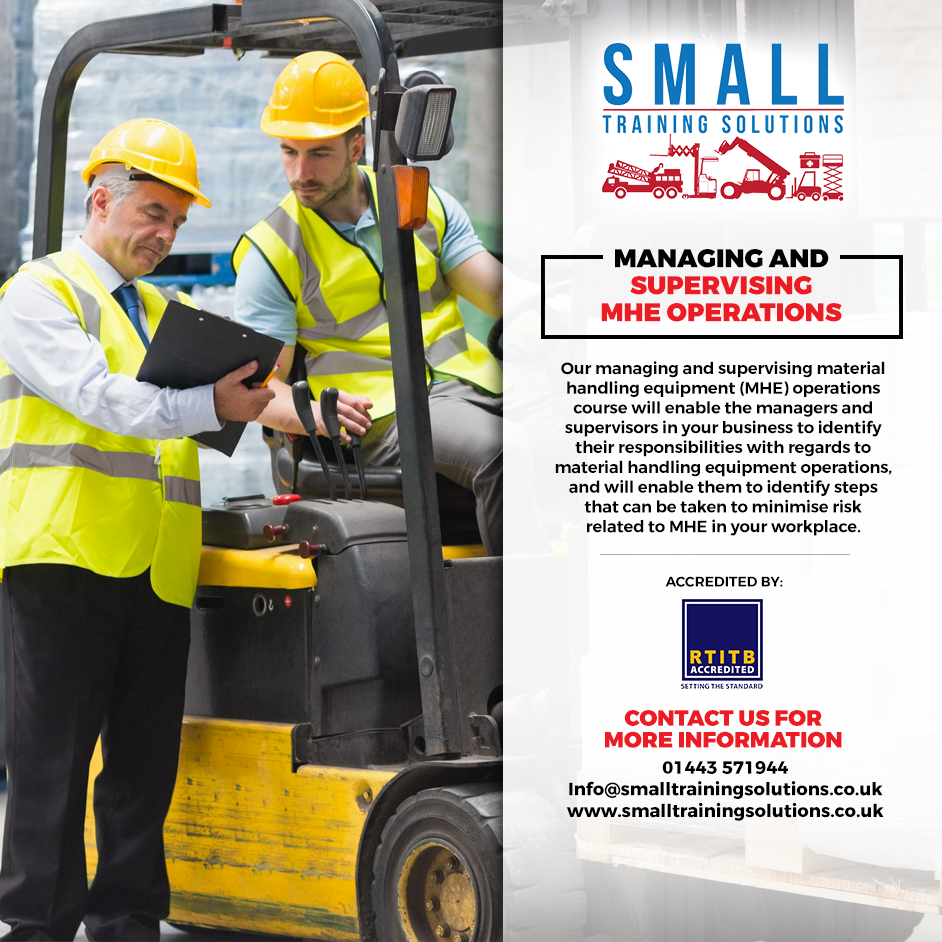 For availability, bookings and prices, call us on 01443 571944
Alternatively you can contact us online – just click the button to the right.