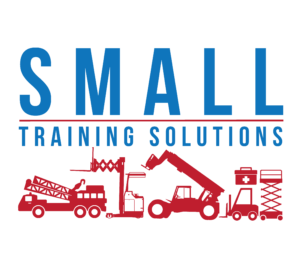 Vehicle Mounted Lift Truck
This equipment is commonly known as the MOFFETT, our accredited course is designed to train delegates how to safely and efficiently operate the equipment in line with the manufacturer's recommendations.
vehicle Mounted Lift Truck
The vehicle mounted lift truck is commonly referred to as the MOFFETT, the equipment is mounted onto the rear of a heavy good vehicle and allows the driver to load or unload their own vehicle.  Our MOFFETT course wil train delegates inline with legislation and best practice.
How is someone deemed competent? – training, knowledge and experience.
Vehicle Mounted Lift Truck operators are required to undertake adequate training in the safe and efficient use of the equipment, training inline with the L117.   Without successfully completing adequate training you risk being non compliant with the relevant regulations.
Small Training Solutions are approved to issue our own certification, RTITB certification or NPORS Accredited certification, both options will provide proof of training, all certification is backed up with your record of training archived on our secure system.  MOFFETT training is a great way to also ensure your staff are aware of their responsibilities and also safe to themselves and other people.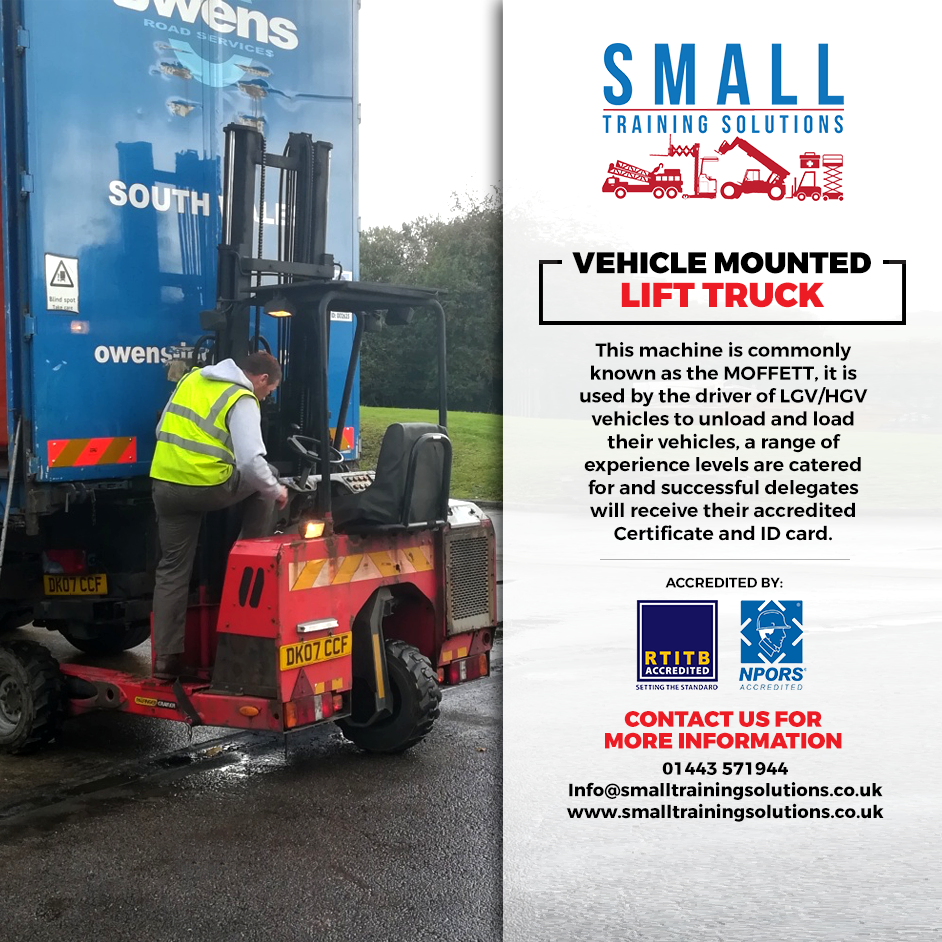 HSE statistics show that fatal injuries in the workplace have remained level in recent years and falls from height is still one of the biggest causes.
Mounted Lift Truck (MOFFETT) Training Courses onsite:
Merthyr Tydfil, Pontypridd, Cardiff, Bridgend, Newport, Blackwood, Swansea, Llanelli, Llansamlett, Crosshands, Pembroke, Caerphilly, Carmerthen, Bristol, Brecon, Neath, South Wales, Wrexham, Llandielo, Aberdare, Mountian Ash, UK Wide
Why Small Training Solutions