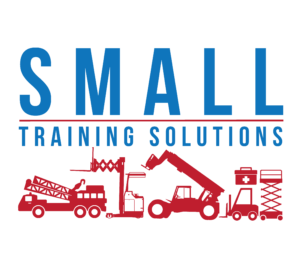 This equipment is commonly known as the Bendi, our accredited course is designed to train delegates how to safely and efficiently operate the equipment in line with the manufacturer's recommendations.
Forklifts are essential in the workplace and are operated throughout the world in warehouses, stores, construction sites, factories and many more places. Adequate training is required before operating on site, the three stages of training must be complete before an 'Authorisation to Operate' is issued in the workplace.
We are accredited by both RTITB and NPORS, and are regularly audited and monitored to ensure our training meets the standard.
Our forklift courses will vary in duration, some factors effecting this are truck type, number of delegates and also if the course is run with a restriction due to the operators daily work.
We offer the full range of MHE courses on offer from both the RTITB and NPORS and support you post course with a range of documentation and email/telephone support.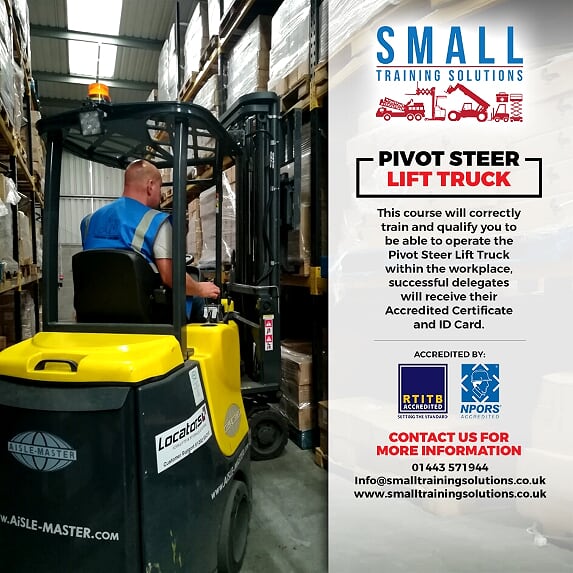 HSE statistics show that fatal injuries in the workplace have remained level in recent years and falls from height is still one of the biggest causes.
Pivot Steer Training Courses onsite:
Merthyr Tydfil, Pontypridd, Cardiff, Bridgend, Newport, Blackwood, Swansea, Llanelli, Llansamlett, Crosshands, Pembroke, Caerphilly, Carmerthen, Bristol, Brecon, Neath, South Wales, Wrexham, Llandielo, Aberdare, Mountian Ash, UK Wide
Why Small Training Solutions