Course Aim 

This qualification is aimed at anyone involved in the management of fire safety in any workplace.  This includes managers, supervisors, team leaders, fire wardens (marshals) and staff working in any area where there is a potential risk of fire.
Learners gaining this qualification will know that fire safety is the responsibility of everyone in the workplace and will recognise the consequences of fire in any premises.
Course Contents
These include hazards and risks, the control of fire risk, principles and practice of fire safety management at work and the role of the nominated fire warden.
Assessment Method
Multiple Choice Examination
Additional Information
Max number of trainees: 10 
Length of Certification: 3 Years
Certification
Highfield Qualifications or Small Training Solutions Certified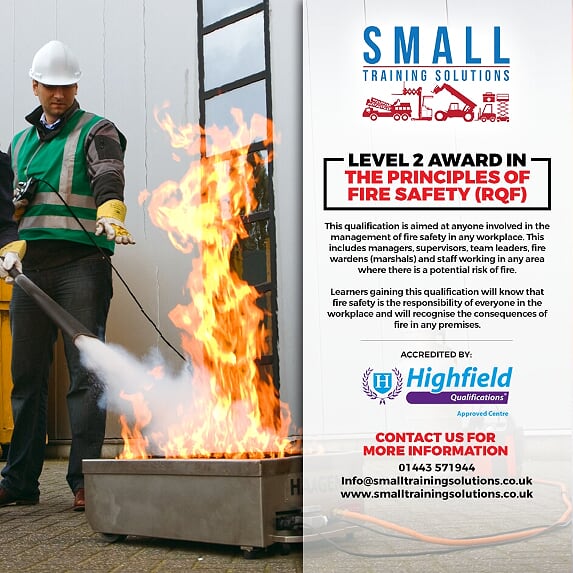 For availability, bookings and prices, call us on 01443 571944
Alternatively you can contact us online – just click the button to the right.