Course Aim 

This qualification is aimed at individuals who work in an environment where coming into contact with hazardous substances is likely. This includes workplaces in areas such as manufacturing, cleaning, healthcare, transport, utilities and office environments.
Course Contents
These include the law relating to hazardous substances in the workplace, how risk assessments contribute to the safe use of hazardous substances in the workplace and  the precautions and procedures necessary to ensure that risks associated with hazardous substances are properly controlled.
Assessment Method
Multiple Choice Examination
Additional Information
Max number of trainees: 10
Length of Certification: 3 Years
Certification
Highfield Qualifications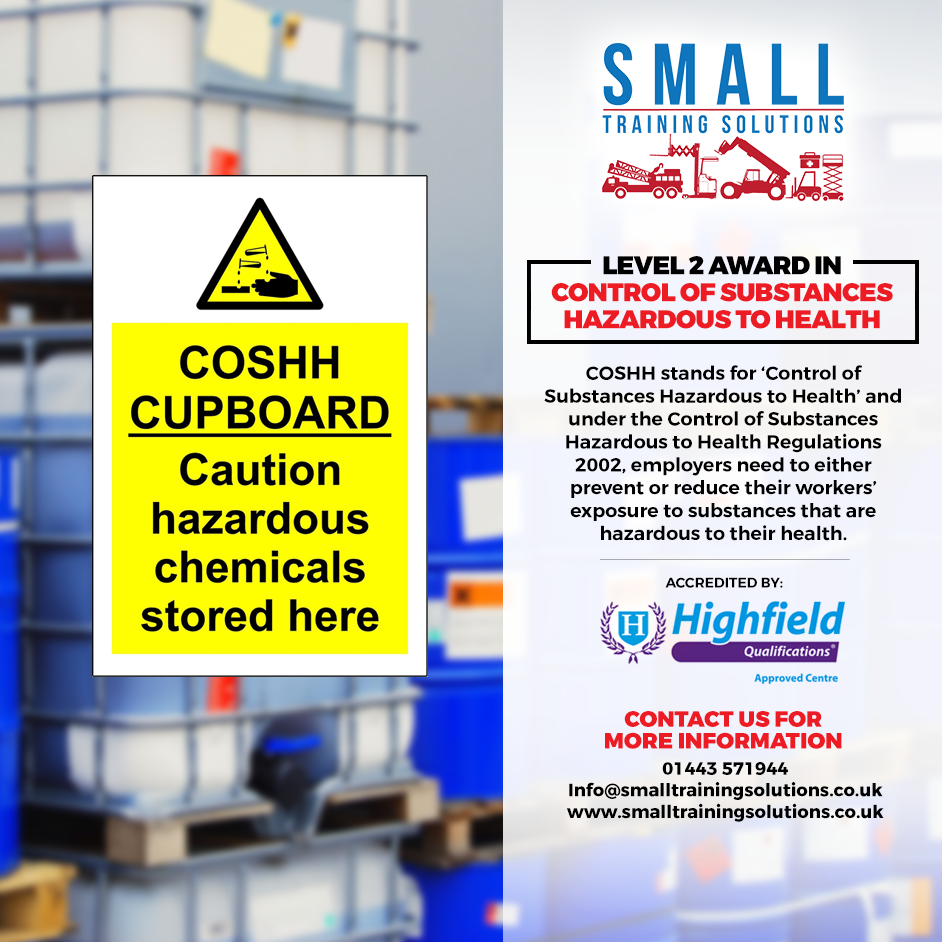 For availability, bookings and prices, call us on 01443 571944
Alternatively you can contact us online – just click the button to the right.