Course Aim 

This qualification is aimed at individuals working in a food manufacturing environment and those who are preparing to work in the industry. The course will be especially useful for those involved in maintaining HACCP in a manufacturing environment, and for those who are or will be part of a HACCP team.  
Course Contents
These include the proceedures required to develop HACCP and how the principles of HACCP are applied in a food production environment.
Assessment Method
Multiple Choice Examination
Additional Information
Max number of trainees: 12
Length of Certification: 3 Years
Certification
Highfield Qualifications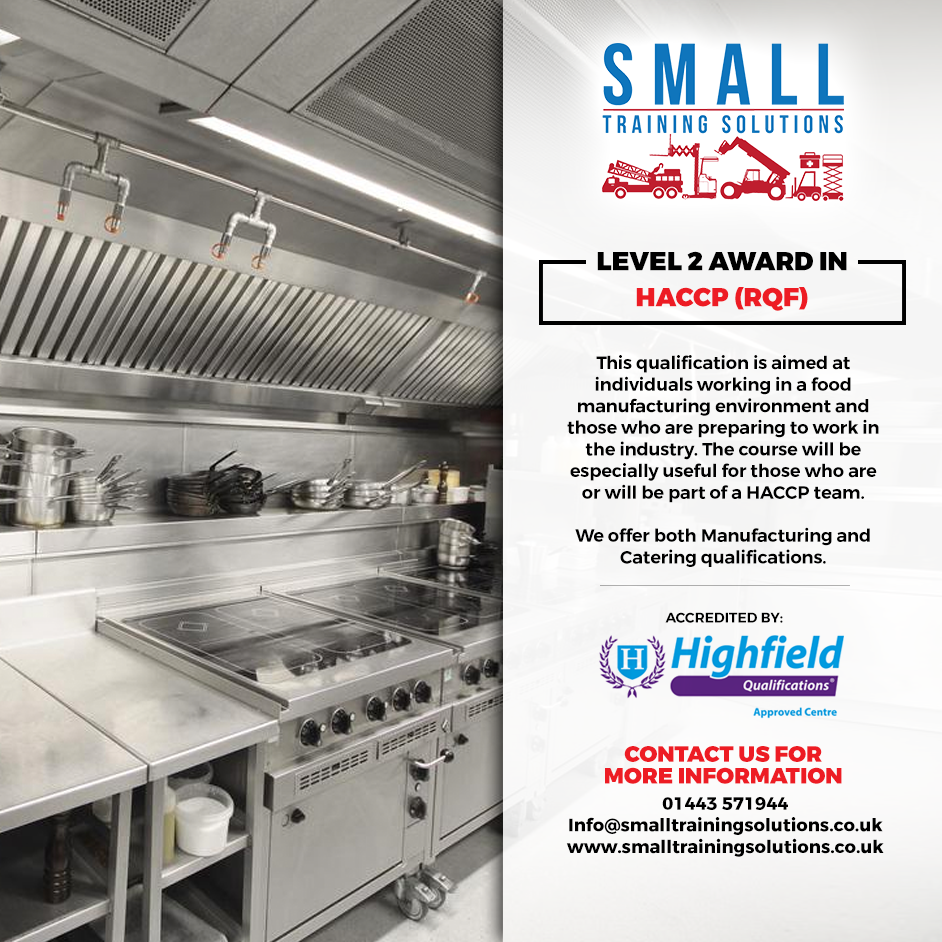 For availability, bookings and prices, call us on 01443 571944
Alternatively you can contact us online – just click the button to the right.