Booking Terms and Conditions
TERMS & CONDITIONS OF TRAINING COURSE PROVISION AND BOOKING WITH SMALL TRAINING SOLUTIONS.
"Client" means you, the person or entity making the Booking and/or named in the Confirmation Letter for whom Small Training Solutions has agreed to provide a training course.
"Contract" means this contract for the provision of training courses.
"STS" means Small Training Solutions.
STS can accept booking enquiries for any of its training courses from the Client by contacting STS by phone or email or through the contact form on its website. The Client's booking of any training course (the Booking) will be a contract between the Client and STS and must be finalised in writing/by email. Once a suitable date for the provision of training has been agreed, STS shall send a Confirmation Letter by email or post accompanied by these terms and conditions of the Booking. The Client will be sent joining instructions which includes any course prerequisites, personal protective clothing requirements and any other relevant information. If the Client uses a Purchase Order system then this must be given to STS at the time of Booking. The Contract shall come into existence on the earlier of either the receipt by STS of a purchase order in relation to the Booking or the day of the delivery of the Confirmation Letter by STS to the Client. NPORS accredited courses must be booked at least 72 hours in advance of the desired course start date due to NPORS notification requirements. Any NPORS late notification fee incurred by STS will be recharged to the Client.
All costings are subject to VAT where applicable.
If the agreed training venue is located outside of South Wales local area then a daily return mileage charge (per mile) from STS offices to the venue will be charged. For travel outside the local area, overnight accommodation may be required and will be recharged to the Client. For travel abroad – accommodation and meals, flights, in-country travel, airport transfers, visa costs and other incidentals will be recharged to the Client.
NPORS registrations are made on behalf of successful candidates and can take up to 3 weeks. Any course certification is released to the Client thereafter assuming receipt of full, cleared payment. NPORS registrations take the form of the traditional NPORS card or the newer style NPORS-CSCS Construction card. Please confirm with STS which style of card is required at time of booking. For the NPORS-CSCS Construction card, candidates MUST produce a valid CITB Health, Safety and Environment Touchscreen Test achieved in the 2 years prior to the course/test date.
RTITB registrations are made for candidates who have successfully passed the training and can also take up to 3 weeks.  All certification is held until payment is made in full.
The cost of the Contract and any additional or other charges payable in respect of the training provided to the Client by STS shall be paid by the Client under the payment terms stated in the Confirmation Letter or as agreed between the parties without any deductions made. Payment is due at time of booking unless credit terms are agreed in writing. Course places are not reserved unless payment has been received unless otherwise agreed in writing. 
If the Client wishes to cancel the training course they have booked, they must do so in writing and the following Cancellation Charges will apply depending on how much notice is given, taken from receipt of cancellation notice to start time of training course:
Notice given                                                                                               Cancellation Charge
10 working days or more                                                                                    No charge
Between 
 72 hours and 10 days                                                50% of course costs as per Confirmation Letter
Less than 72 hours or candidate non-attendance                    100% of course costs as per Confirmation Letter
Any costs already incurred by STS in preparation for the Booking will be recharged to the Client. Typically this may include plant hire costs, travel bookings or accommodation costs.
In the event that STS is unable to fulfil the provision of services or the training course booked by the Client due to circumstances beyond its reasonable control, STS shall endeavour to reschedule to a mutually agreeable time or offer a full refund if payment has already been received. 
In extreme circumstances, a candidate may be asked to leave the course or the STS training centre – this may be due to serious breaches of Health and Safety regulations or our Drug and Alcohol policy, threatening behaviour towards STS staff or other trainees, theft or attempted from STS premises etc. In these circumstances full course costs are due and no refund will be given.
The Client must not reproduce, copy, publish or sell any materials or documents supplied by STS to the Client or belonging to STS. Any materials, information or documents supplied to the Client is for the Clients personal use only.
9. Information Confidentiality 
Small Training Solutions shall comply with the Data Protection Act 1998 when processing any personal data.
10. Website and Internet Security
Small Training Solutions shall take reasonable precautions to ensure that any data provided by the Client through its website or by email is secure. The Client provides any data to STS at the Client's own risk on the understanding that any transmission of data through the internet is not entirely secure.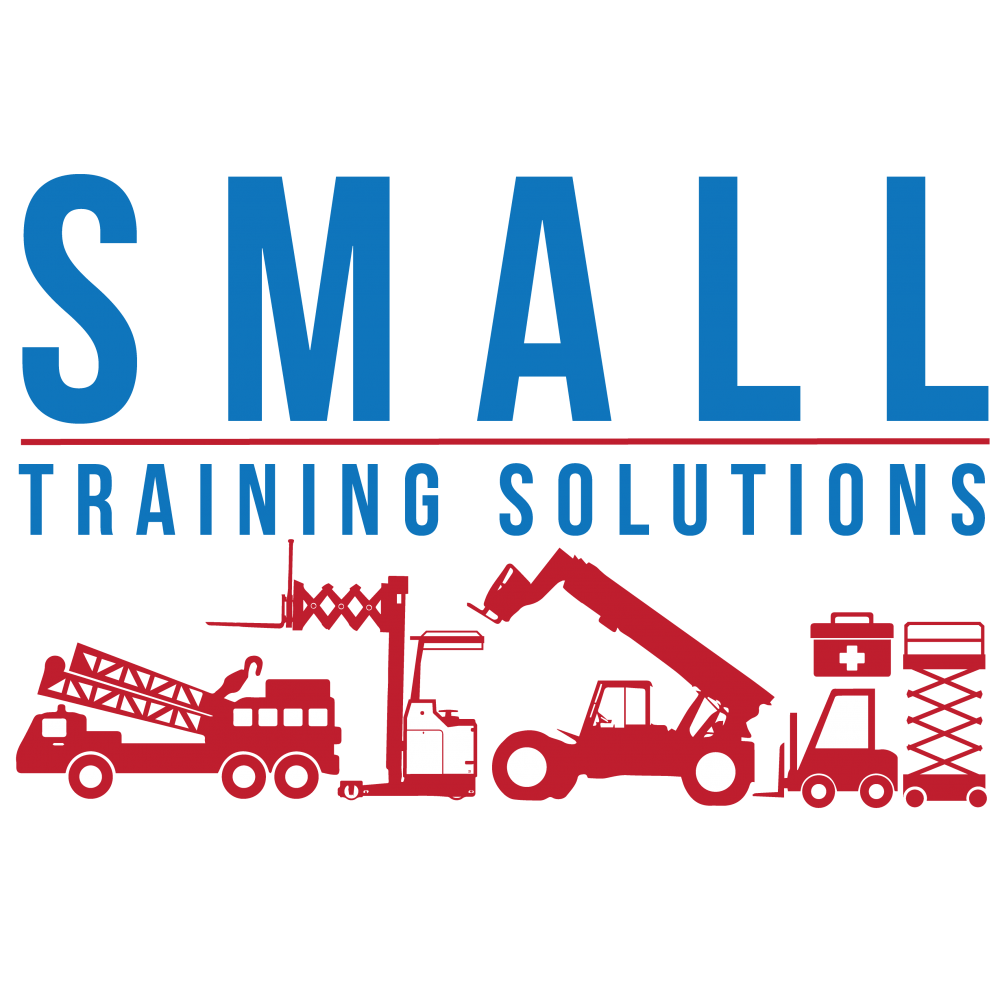 © 2022 Small Training Solutions Ltd